genuine semi-shiny alligator belt
Bryant Park - Made in the USA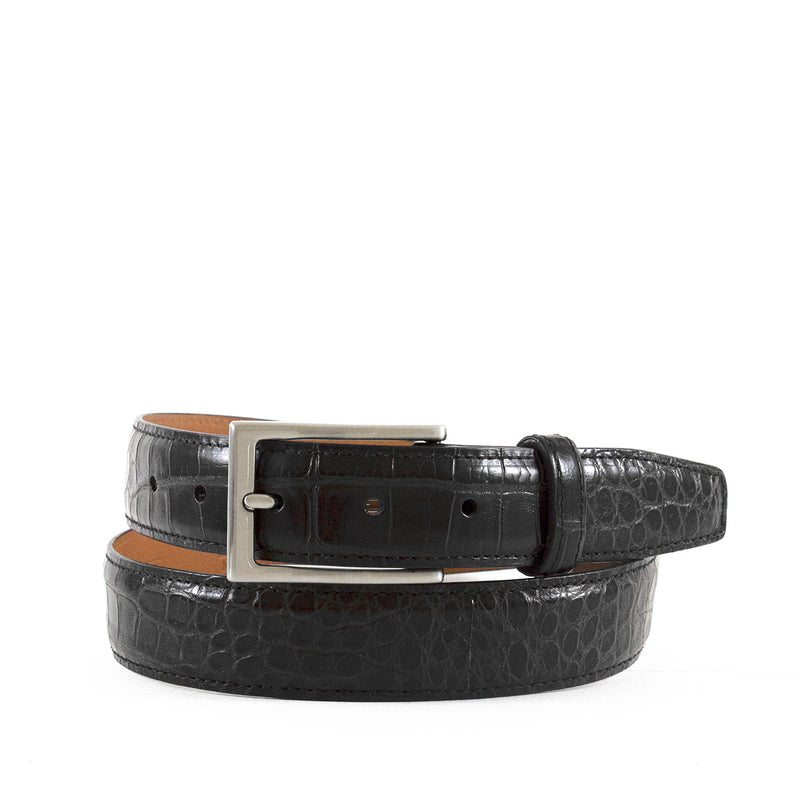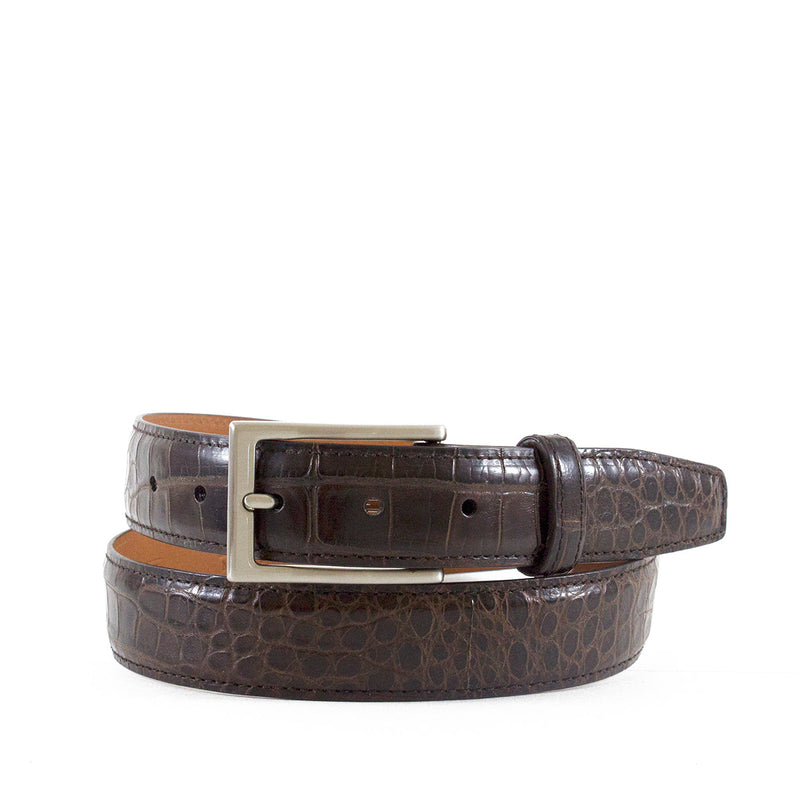 genuine semi-shiny alligator belt
Bryant Park - Made in the USA
Introducing our genuine semi-shiny alligator belt, meticulously handcrafted in the USA. This exquisite accessory is the epitome of style and sophistication, perfect for elevating any outfit.
Measuring at a sleek 1 1/4" width, this belt is designed to complement both casual and formal attire. The semi-shiny finish of the alligator leather adds a touch of elegance, while the full grain leather lining ensures durability and longevity.
Each belt is painstakingly handcrafted by skilled artisans, ensuring impeccable quality and attention to detail. From the stitching to the buckle, every aspect of this belt exudes exceptional craftsmanship.
Whether you're heading to the office or a special event, this alligator belt is sure to make a statement. Its timeless design and luxurious materials will stand the test of time, becoming a cherished accessory in your wardrobe.
Experience the allure of our genuine semi-shiny alligator belt and enhance your style with a touch of sophistication. Handcrafted in the USA, this belt represents the finest in quality and craftsmanship, making it a worthy investment for the fashion-conscious individual.
This is a very limited collection. Limited stock and will not be made again!
Dimensions: 1 1/4" Width
Leather type: Genuine Alligator with Imported Materials
Buckle removable using snap
Handcrafted in the USA