black ballistic
Apple Watch Compatible - H0848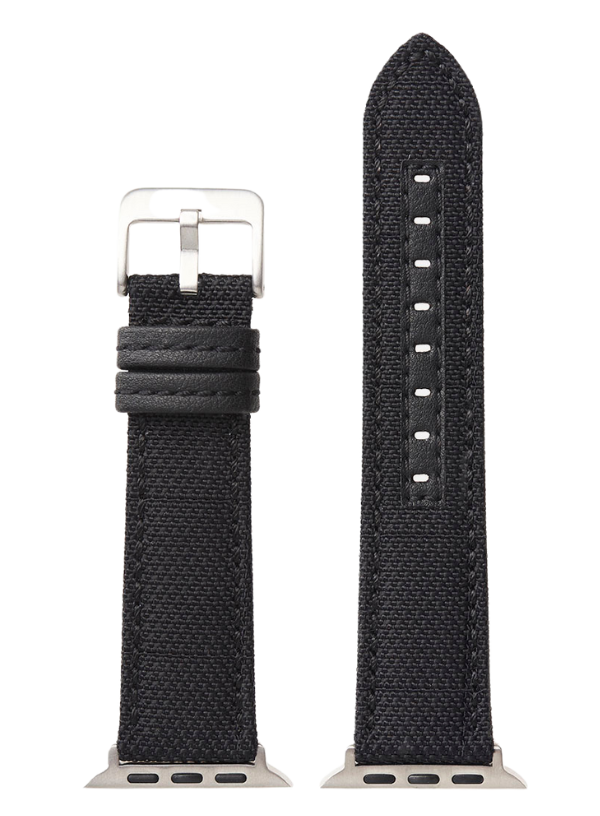 black ballistic
Apple Watch Compatible - H0848
We packed a ton of durability into a lightweight, flexible watch band and made it one of the most tactical bands you'll find on the market. Our Stitched Ballistic band features contrast stitching that provides a subtle pop of color. Lined with Lorica (a synthetic leather), this strap fits comfortably on your wrist.
Lorica Leather Lining
Hypoallergenic
Water-Resistant
INOX™ Stainless Steel Buckle
Quick-Release Pin
80mm x 120mm / 3-1/8" x 4-3/4"
Buckle Sizes 18mm=16mm, 20mm=18mm, 22mm=20mm, 24mm=22mm

When you purchase a sustainable strap from hadley, you aren't just buying a fashion piece. Instead, you're making a difference. Our vegan, eco-friendly watch straps provide the style you know and love, without the need for animal products.

Nobody will know the difference. (Except for us, and we won't tell anybody)

Whether you're all work and no play, or the outdoors is your second-home, our unisex bands are designed to provide the perfect finishing touch—no matter where you're going.

Each of our bands feature a quick-release pin that gives you the ability to quickly swap your strap. Effortlessly change your look from casual to office-ready.

What does this mean?

You don't have to choose just one.