black genuine crocodile
USA Made - Traditional - H2001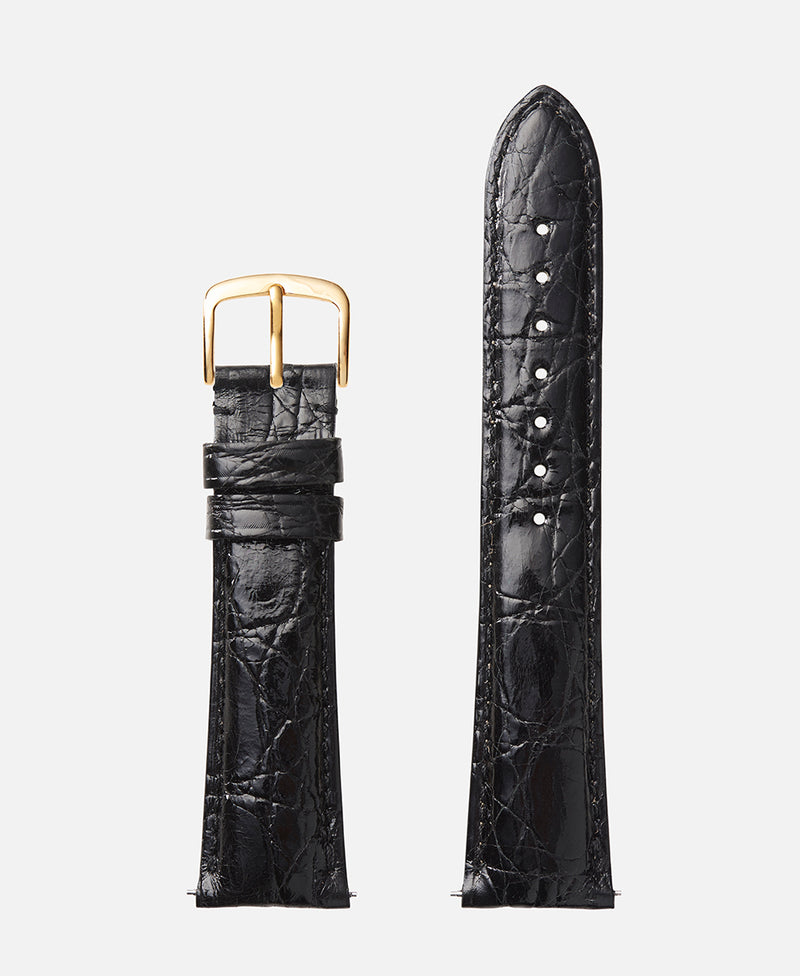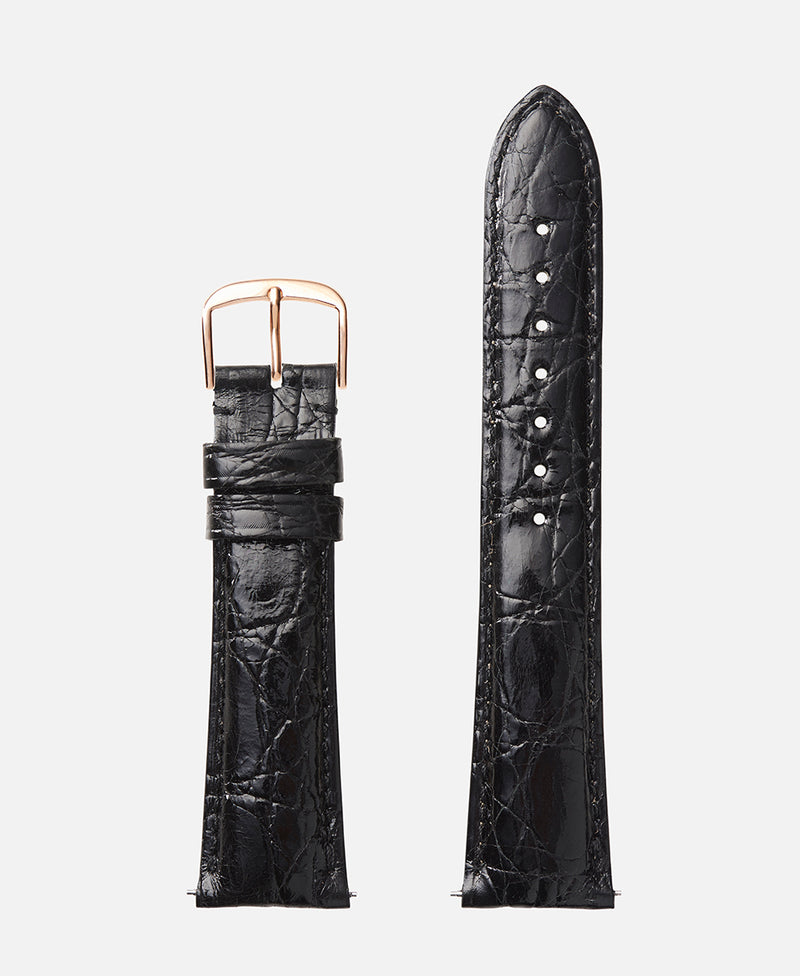 black genuine crocodile
USA Made - Traditional - H2001
Looking for a watch band that's as stylish as it is durable? Look no further than our Black Genuine Crocodile Watch Band, proudly made in the USA.
Crafted from the finest genuine caiman crocodile skin, this watch band exudes luxury and sophistication. The black color complements any watch face, making it a versatile accessory for any occasion.
Not only is this watch band stylish, but it's also built to last. The crocodile leather is naturally durable and resistant to wear and tear, ensuring that your watch band will stay looking great for years to come.
Each watch band is handcrafted in the USA with the utmost attention to detail, ensuring that you're getting a high-quality product that you can be proud to wear.
Upgrade your watch game with our Black Genuine Crocodile Watch Band Made in the USA. Order now and experience the ultimate in style and durability!
Medium Padding
Stitched
Cartier® Style
Buckle Sizes: 22x18, 20x18, 19x16, 18x16, 17x16, 16x16
Black Genuine Crocodile(current product)