black genuine select alligator
USA Made - Traditional - H2009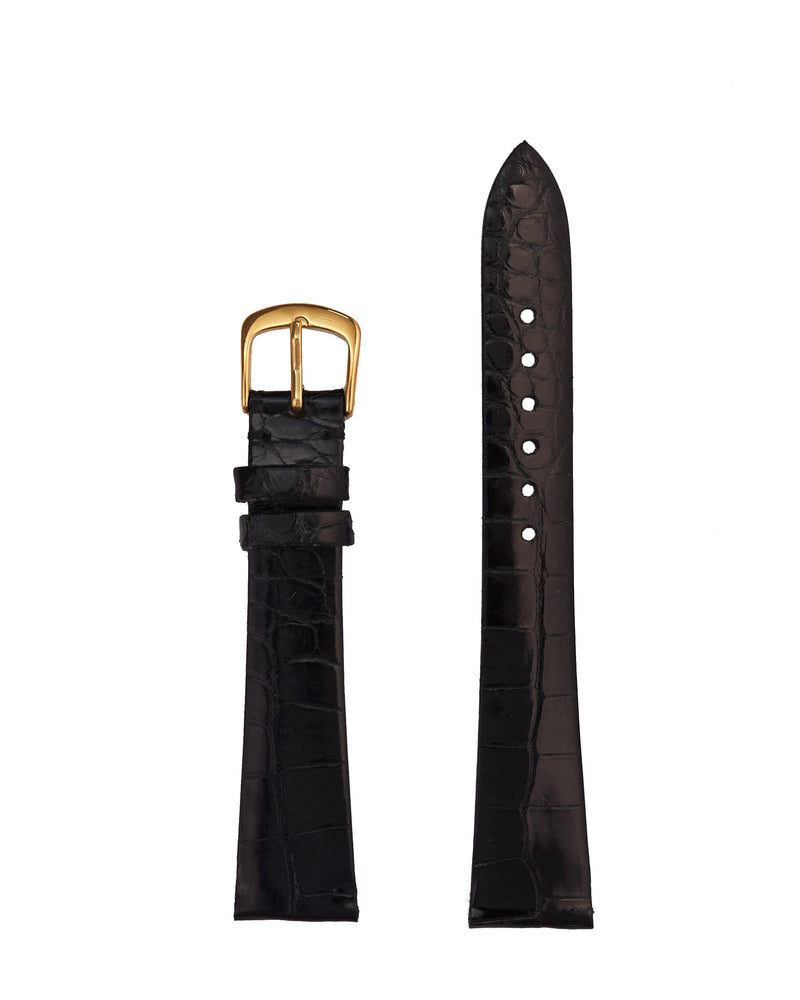 black genuine select alligator
USA Made - Traditional - H2009
Made with Genuine American Alligator leather, this natural strap is a luxury standard. Available in an array of colors, our hand-crafted strap provides that timeless and vintage look we know you're after.
Made from Genuine American Alligator
Hypoallergenic Water-Resistant Lining Leather
Polished INOX™ Stainless Steel Buckle
Quick-Release Pin
Square Grain
Light Padding
Patek® Style
Tapers to 14mm for Vintage Watches
Length 115mm x 75mm
Buckle Sizes 17mmx14mm, 18mmx14mm, 19mmx14mm, 20mmx16mm
Black Genuine Select Alligator(current product)
Locally Sourced & Crafted
As a business who values our local community, we are proud to manufacture a few of our finest leather watch straps here in the United States.

When you purchase one of our "Made in America" watchbands, you join the Hadley family and support our local employees who work hard to ensure you never go out of style.
Whether you're all work and no play, or the outdoors is your second-home, our unisex bands are designed to provide the perfect finishing touch—no matter where you're going.

Each of our bands feature a quick-release pin that gives you the ability to quickly swap your strap. Effortlessly change your look from casual to office-ready.

What does this mean?

You don't have to choose just one.