brown swiss army style leather
Traditional - H0866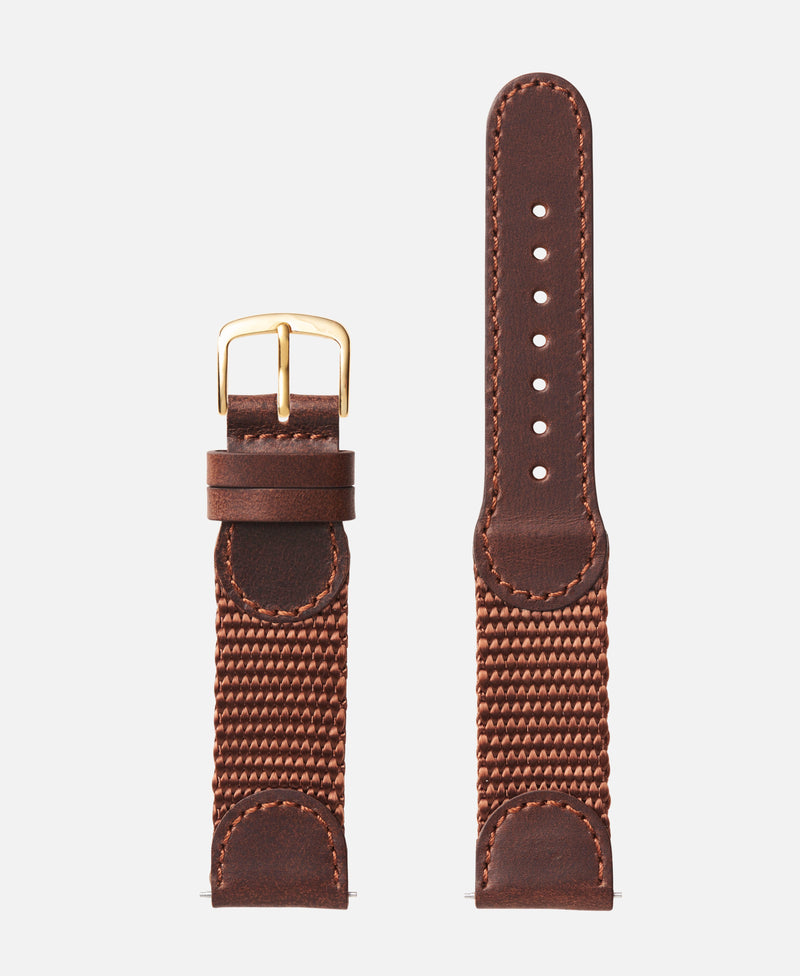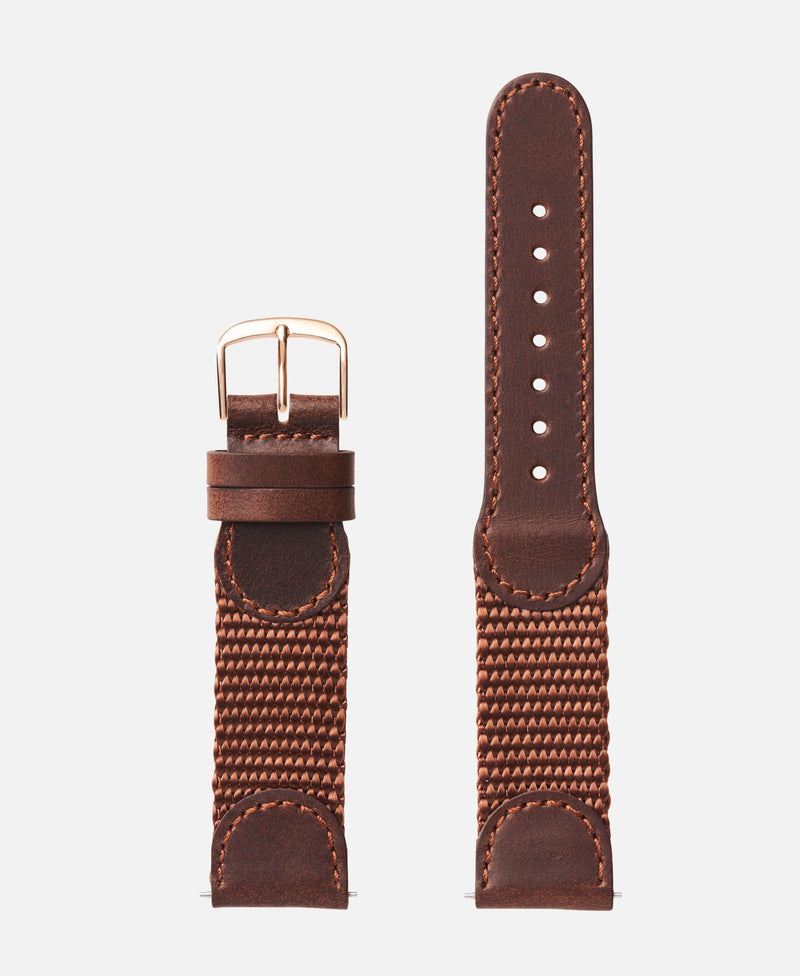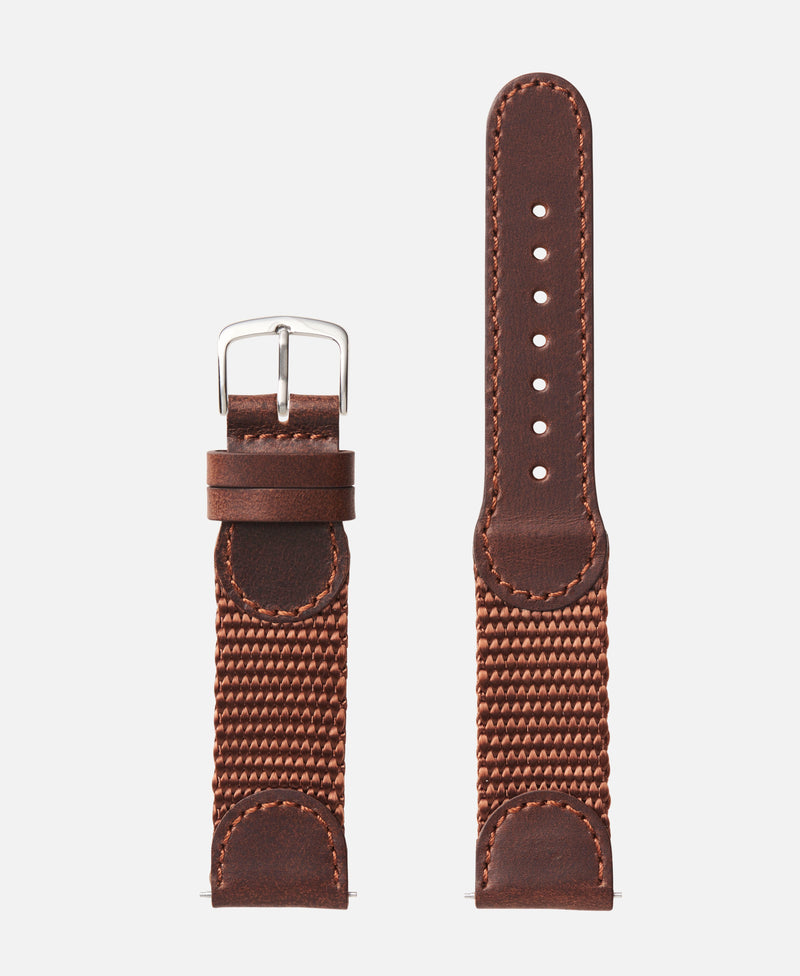 brown swiss army style leather
Traditional - H0866
Made from genuine, oil-tanned leather and Swiss Army Style nylon, you're getting the best of both worlds. This comfortable and durable band will integrate easily into your everyday look.
Made from Genuine Oil Tan Leather and Swiss Army Style Nylon
Brown leather with brown nylon
Stainless Steel Buckle
Quick-Release Pin
Medium Padding
Regular 80mm x 120mm / 3-1/8" x 4-3/4"
Buckle Sizes 16mmx16mm, 18mmx16mm, 19mmx16mm, 20mmx16mm
Brown Swiss Army Style Leather(current product)
Whether you're all work and no play, or the outdoors is your second-home, our unisex bands are designed to provide the perfect finishing touch—no matter where you're going.

Each of our bands feature a quick-release pin that gives you the ability to quickly swap your strap. Effortlessly change your look from casual to office-ready.

What does this mean?

You don't have to choose just one.