purple lizard grain
Traditional - H0725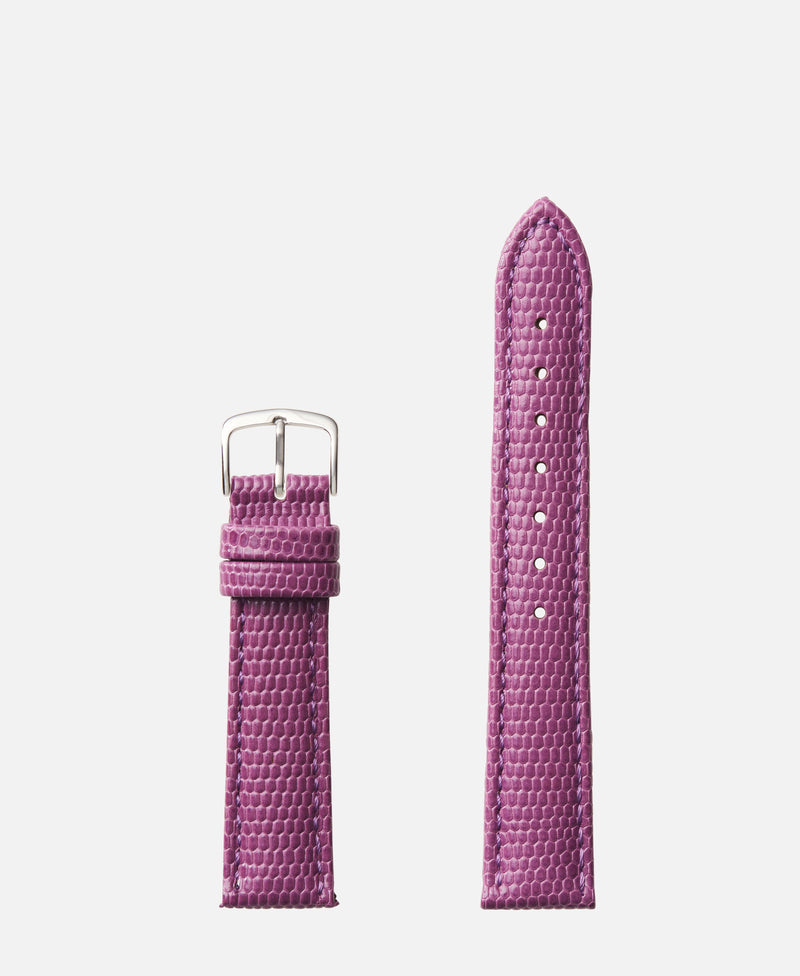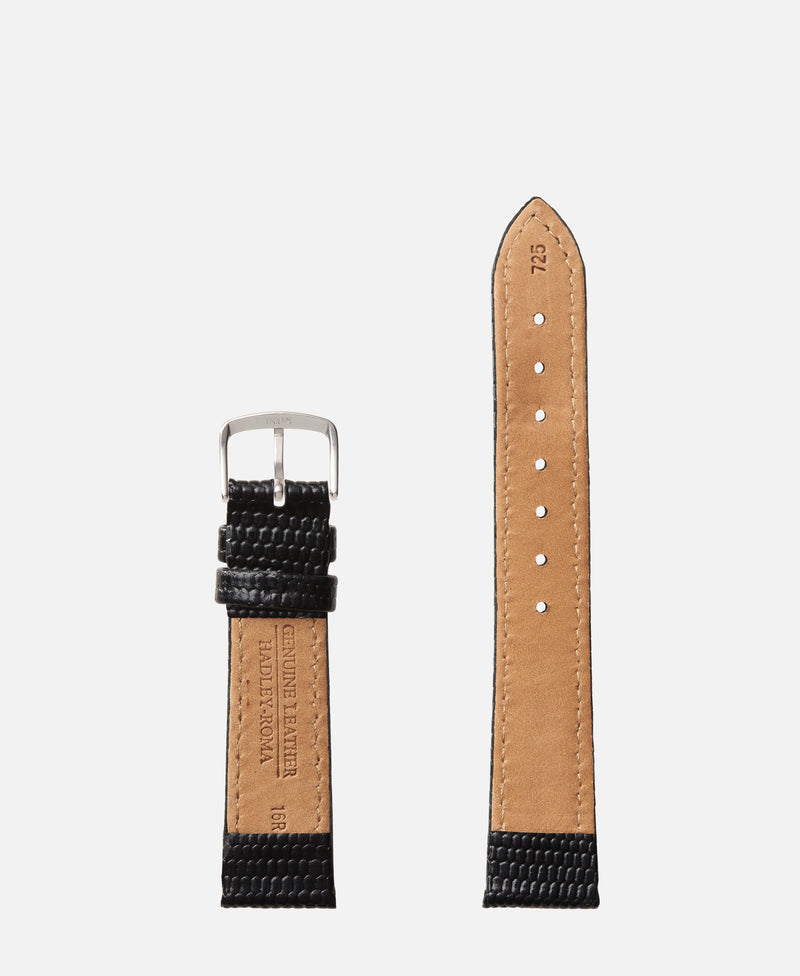 purple lizard grain
Traditional - H0725
Made from genuine lizard leather, this exotic strap is handcrafted in the USA and has an ultra-soft feel. Its unique texture and appearance take this luxurious piece to the next level.
Made from Genuine Lizard
Stainless Steel Buckle
Quick-Release Pin
Medium Padding
Regular 80mm x 120mm / 3-1/8" x 4-3/4"
Short 70mm x 105mm / 2-3/4" x 4-1/4"
Buckle Sizes 16mmx16mm, 17mmx16mm, 18mmx16mm, 19mmx16mm, 20mmx18mm, 22mmx18mm
Purple Lizard Grain(current product)
Locally Sourced & Crafted
We are proud to manufacture a few of our finest leather watch straps here in the United States.

When you purchase one of our "Made in America" watchbands, you're supporting our local employees who work hard to ensure you never go out of style.