tan alligator grain
Apple Watch Compatible - H0898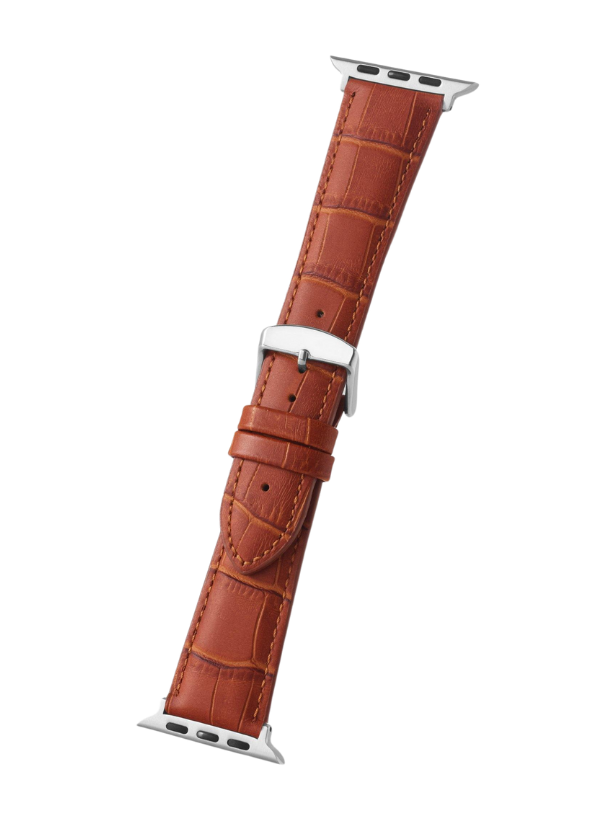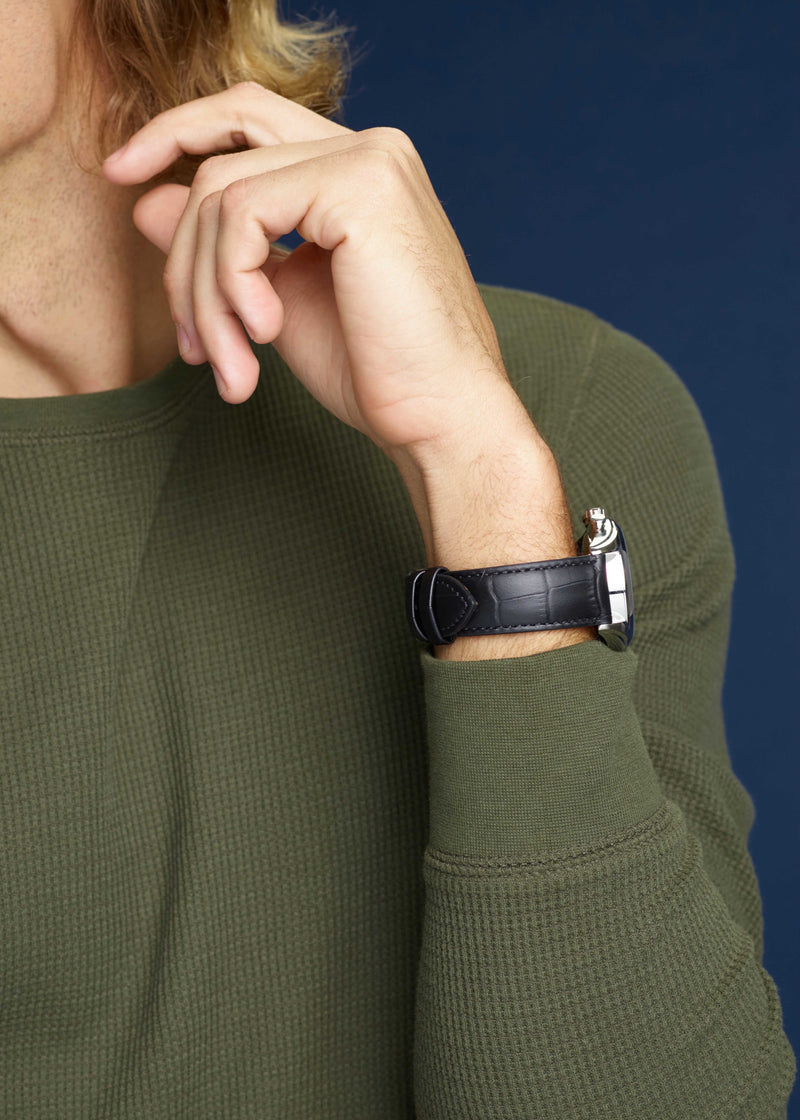 tan alligator grain
Apple Watch Compatible - H0898
This heavy-padded leather watchband features an alligator-grain embossment to add a touch of fine detail. Available in three different colors, this watch is the affordable alternative to our Genuine Matte Alligator Strap.
Made from Alligator Grained Leather
Water-Resistant Nubuck Lining Leather
Polished INOX™ Stainless Steel Buckle
Quick-Release Pin
Regular 80mm x 120mm / 3-1/8" x 4-3/4"
Long 90mm x 130mm / 3-1/2" x 5-1/8"
Buckle sizes, 18mmx16mm, 20mmx18mm, 22mmx18mm, 24mmx20mm
Tan Alligator Grain(current product)

This isn't our first rodeo. In fact, we have a parent company who has been making watch attachments since 1912. When building this brand, we were sure of one thing: these watchbands would be just as good as your grandfather's.

This leather band is hand-crafted with top-grain leather—some of the highest quality leather you can find. Both sleek and durable, this leather band will please even your toughest critic.

Whether you're all work and no play, or the outdoors is your second-home, our unisex bands are designed to provide the perfect finishing touch—no matter where you're going.

Each of our bands feature a quick-release pin that gives you the ability to quickly swap your strap. Effortlessly change your look from casual to office-ready.

What does this mean?

You don't have to choose just one.